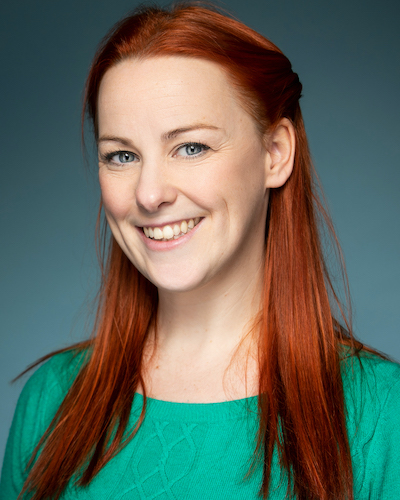 CV Overview, Nicola Foxfield
Location: Midlands with a London Base.
Height: 5'5"
Hair: Copper
Eyes: Blue
Vocal Range: Mezzo Soprano: Low E to High C, Strong Belt
Dance Training
Bird College, proficient in jazz, contemporary, tap and ballet.
Spotlight Link: http://www.spotlight.com/interactive/cv/6694-9083-8581
Selected Theatrical Credits
Shakespeare
Beatrice, Much Ado About Nothing, Illyria Theatre UK Tour
Ariel, The Tempest, Illyria Theatre International Tour
Portia, The Merchant of Venice, Illyria Theatre International Tour
Adriana, The Comedy of Errors, Illyria Theatre International Tour
Rosalind, As You Like It, Barons Court Theatre
Musicals
Yum-Yum, The Mikado, Blue Orange Theatre
Barnacle Bess, Treasure Island, UK Tour
Soloist, There'll Always Be An England, Brick Lane Music Hall
Columbina, The Medieval Banquet, Ivory House
Jane, Calamity Jane, UK Community Tour
Millie, Thoroughly Modern Millie, UK Community Tour
Tracy, High Society, UK Community Tour
Pantomime and Children's Theatre
Dick Whittington, Dick Whittington, Bedworth Civic Hall
Prince Charming, Cinderella, Bedworth Civic Hall
Bad Witch Hazel, Sleeping Beauty, Bedworth Civic Hall
Cinderella, Cinderella , Whitchurch Civic, YBR Stage Productions
Prince Charming, Cinderella, The Plaza, Extravganza
Swing, The Twelve Days of Christmas, Tamworth
Swing, The Night Before Christmas, Tamworth
Wicked Witch of the West, The Wizard of Oz
Mole, Toad of Toad Hall, Cambridge
Plays
Pamela, The 39 Steps, Blue Orange Theatre
Rose, Jekyll and Hyde, The Cockpit Theatre
The Governess, Turn of the Screw, Blue Orange Theatre
Jane, Metamorphoses, Edinburgh Festival, Hecate Theatre
Accents
Shropshire (county of origin)
R.P.
Liverpool
West Country
In addition Nicola has a good ear for accents and is quick to learn.
Languages & Skills
English (native language)
Conversational German
Stage Combat
Flute, Piccolo & Tenor Ukulele
Archery (long bow, flatbow, traditional recurve)
Additional
UK Driving Licence Holder
UK Passport Holder